Rat Runners Garage
This little 'Rat Runners Garage' page is brought to you by:
2484 Mercantile Drive - Rancho Cordova, California 95742 - 1-888-FORD-100
---
---
---
---
Rat Runners Garage - Cast & Crew
Cinco de Mayo 2013 Fundraiser at the Rat Runners Garage, Lake Tahoe, Ca.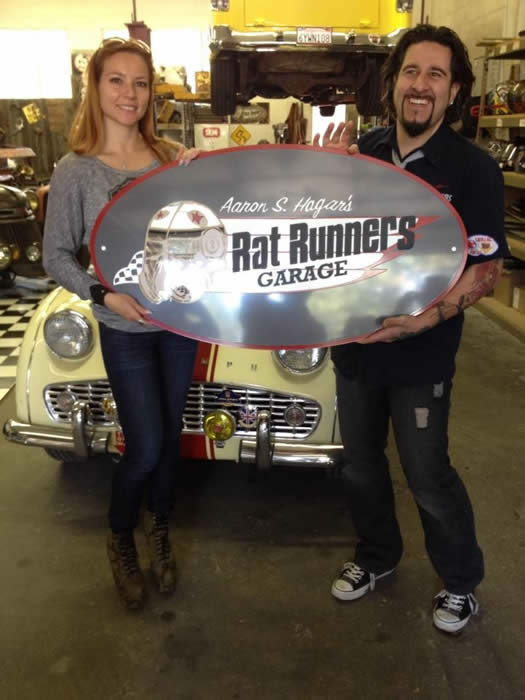 Misa and Aaron Hagar were presented with a very cool gift for the shop!
---
Red Voodo and Friend
Sammy and Aaron talking shop ........
Aaron and Darold out front at Sacramento Vintage as Aaron picked up
Red Voodoo from her winter home and headed back up to Tahoe.
Aaron was really excited to get Red Voodoo back home!
---
---
Back in the day..... when RV was just a baby.....
---
---
Recording an all star sons of rock band composed of Aaron and Andrew Hagar,
Miles Schon, Ry Kihn, Trevor William Church and Tony Montanez. This is... FIGHTCLUB.
---
---
---
---
Meanwhile back at Vintage Ford
---
Hagar Vacation time at Oakley